A. On the home page (where all the jobs are listed) there is an edit button at the right side of the client name (a little pencil icon - highlighted in yellow below).

Click on that and you will see a place to reset the year end date. You may also change the name from here if needed.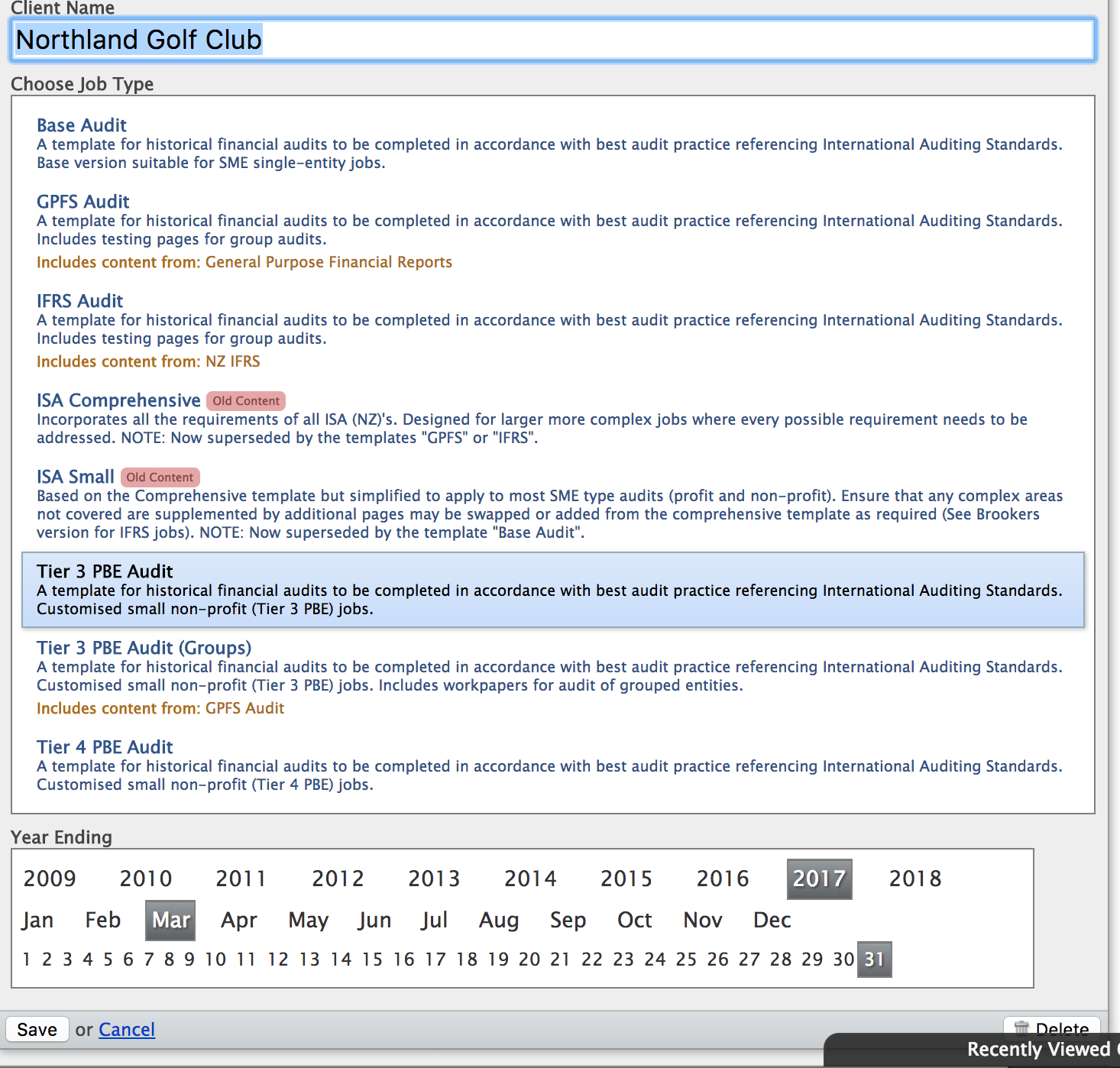 Once you have updated the name or date, select save.
This page is also used for, changing job type and deleting jobs.