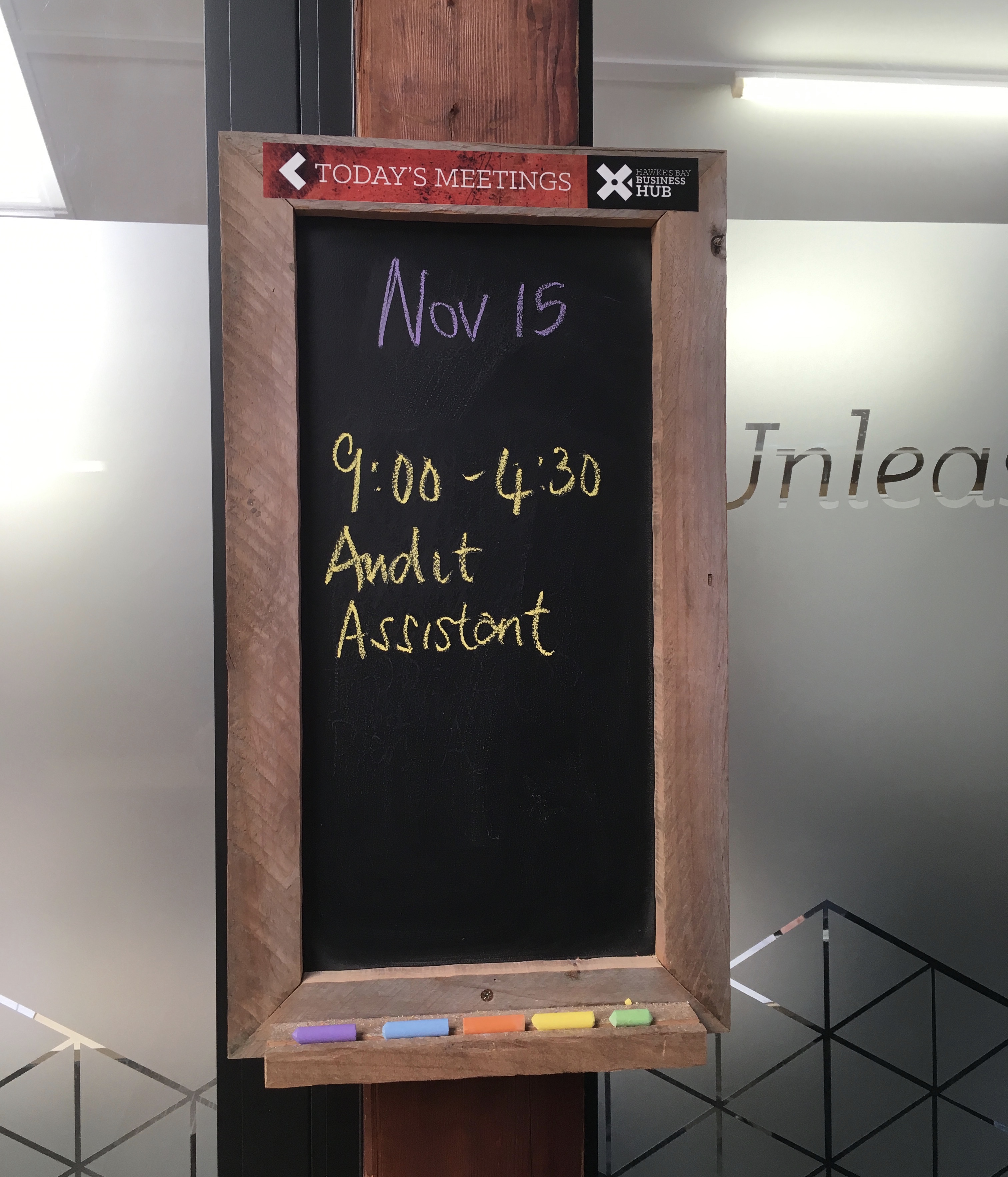 We are committed to the ongoing satisfaction of our users . To this end we aim to provide the best quality support and training.
Most firms are able to start using the software immediately, but find training useful once they have a basic familiarity.
We provide full in-house training for firms in New Zealand as required at fixed cost regardless of location (outside of NZ by negotiation)
Training is currently done by Clive McKegg, director and one of the founders of Audit Assistant, who is also a qualified CA with audit experience in both large and small contexts
Training qualifies for CPD hours
We schedule training in to a city or region at the request of a user, but to make the trip economical we usually contact other users in the area about whether they wish to participate in a training event also
Training is typically held in a boardroom type setting with between 5 and 10 users to ensure maximum participation
Training options are as follows:
Basic training sessions: For new users or existing users from a number of different firms - for bringing new staff up to date with the basics of Audit Assistant and for those who want to make sure that they are using all the available features. These training sessions can be from half day to full day format. The full day format spends more time on each area and encourages users to bring laptops and sign in for full participation. These sessions may be either for one larger firm or combining staff from a number of firms. 
Setting up staff
Client creation and using different templates
The structure of the workbook
Specific commands and navigation
Cross referencing
Page Conclusion and Review 
Importing trial balance data
Risk Assessment
Mapping trial balance data, sub-headings and lead-schedule creation
Sharing pages with third parties
Analytical Review
Transactions importing and testing
Document and report creation and printing options
Finalisation and Roll-over
Bringing forward items in subsequent years
Items in the side-bar
Subscription issues
Finding help
We have also developed one hour training modules around the following:
Tips for carrying out efficient Review Engagements using Audit Assistant (see video)
Tips for auditing Tier 3 Public Benefit Entities with SSPs using Audit Assistant (see video)
Basics of creating custom documents, pages and new job types within Audit Assistant
Introduction to using Audit Assistant for AML audits (see video)
More sessions are being developed
Advanced training sessions: for existing firms wanting to go through specific areas.
Contact us to make an enquiry. There may be a lead-time of a month or two so that we can coordinate a series of training events with other firms if possible.