Users can be managed via the "Users" tab in the sidebar as shown in the below screenshot.
If editing your own user profile, see the article for the My Profile page.
Only select admin users (account owner and user admins) may create and delete users, however, all users can edit their own details.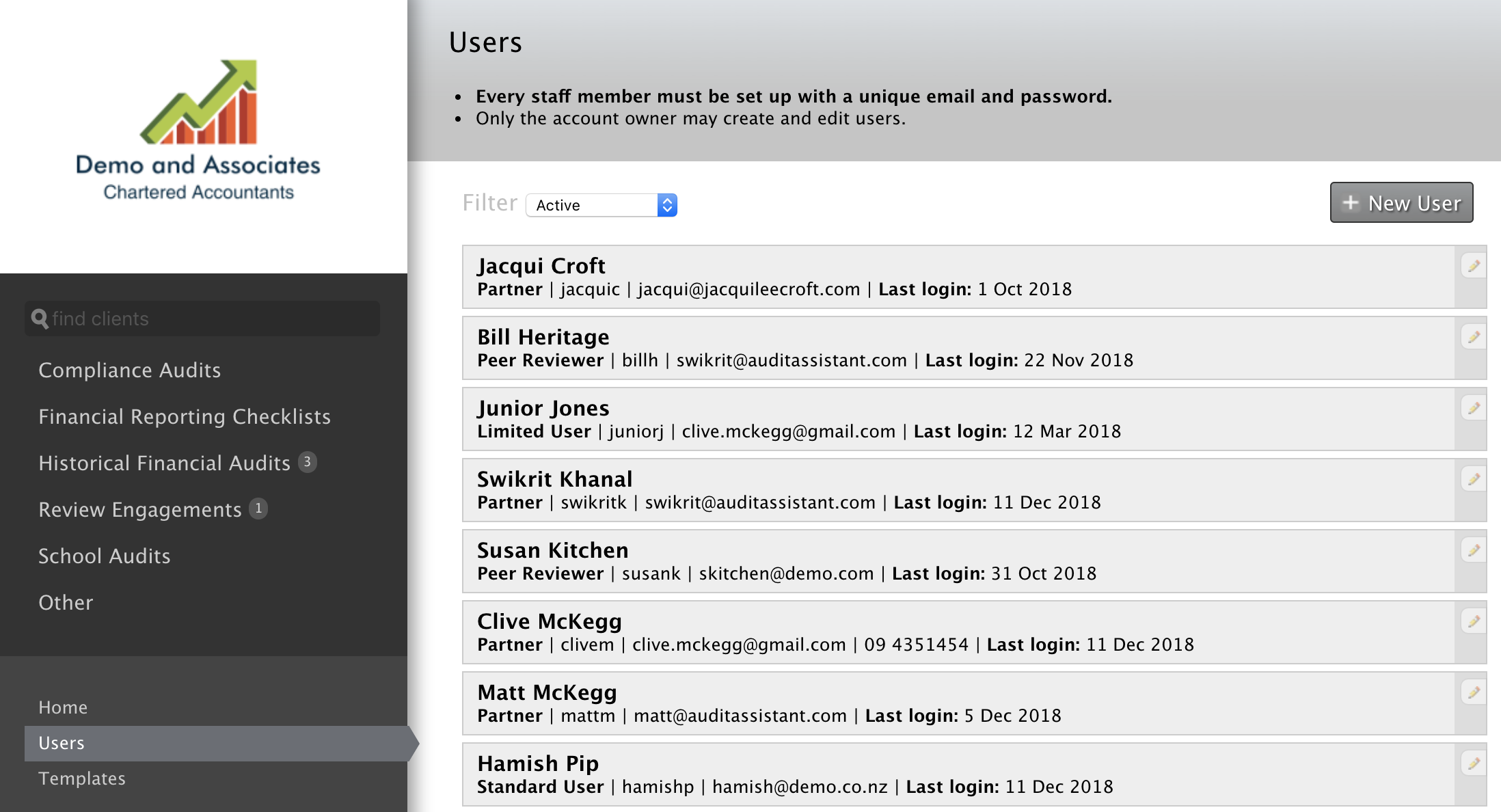 Creating and Editing
A user may then change their own details (contact details, password, and user name), using their own user tab
If a user forgets their password or login details, an admin user may reset these for them
The admin users may have extra permission such as:

Updating/creating other users
Assigning other users admins
Updating billing and firm information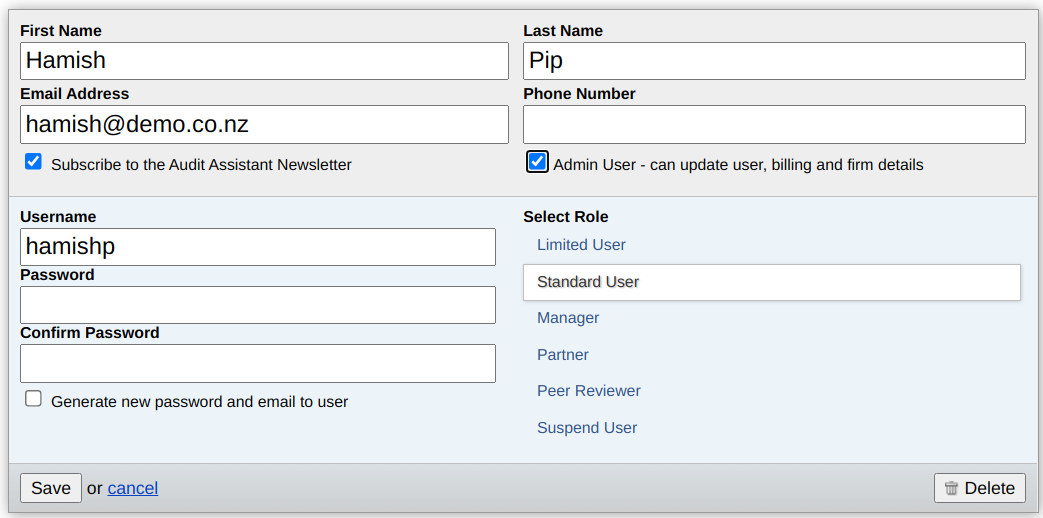 Roles
There are various roles that can be assigned to users in Audit Assistant. Each role has different permissions as listed below

Deleting Users
Only the account owner or those given permission as above may delete users:
To delete edit the user from the users tab and select the delete button at the bottom right
It is good practice to review suspend users before deleting
Suspended Users
If a user is deleted, the work that they have done will have no user name assigned. So we recommend suspending the users until all their work is rolled over.
To suspend a user, you simply change their role to "Suspend User". They will no longer have access to Audit Assistant, but they will still be on the account.