Creation
On the clients page, there is an option to create a New Client. Click this button to start creating a new client.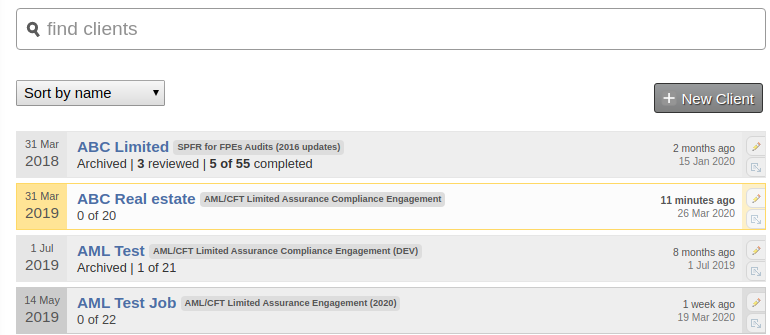 An editor will appear where you should enter the client name, choose a job type and year-end date.
To find the correct template, it may help to filter them from the list of available ones. This can be done by searching and filtering down to a category. When searching, it will look for any templates to have a matching name or description to the search input.
If the checkbox for "Client is part of a group" is selected, you are able to make the client a part of a group.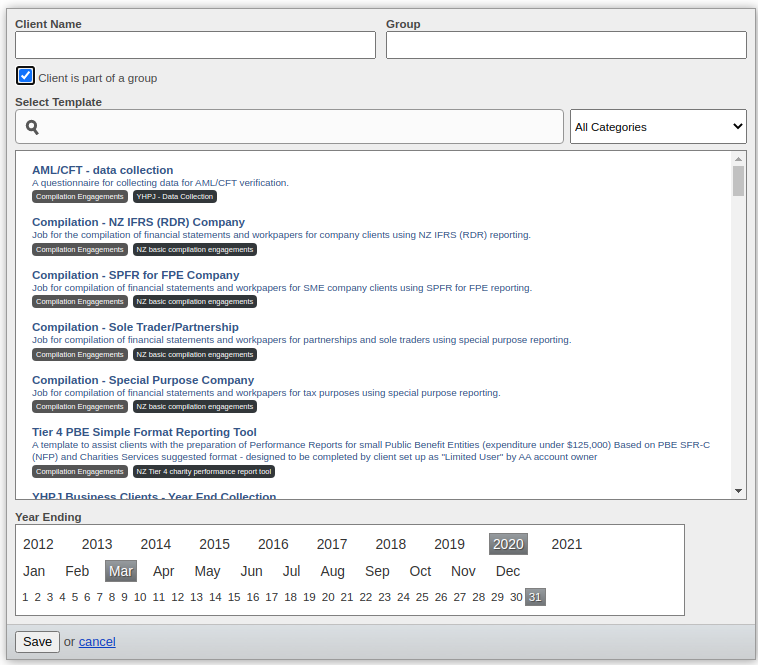 Jobs may also be created by duplicating another job (see duplicate and restore function).
Jobs may also be created from the templates tab.
Edit and delete
To edit or delete a job click the little pencil icon as shown below.

From here you are able to change the name, year-end dates, or even the template type. After making changes remember to click the save button on the bottom left of the editor. To delete the client, click the button to the bottom right.