The difficulty with Tier 4 reporting is that it is on a cash basis but required narrative descriptions of resources and commitments and service performance. This tool provides the means to create a complete Tier 4 PBE report.
The tool is an Audit Assistant style work-book that can be used by an accountant or their client to enter data for the Performance Report - Entity Information, Statement of Service Performance, Statement of Receipts and Payments, Statement of Resources and Commitments and Notes to the Performance Report
Example of Index: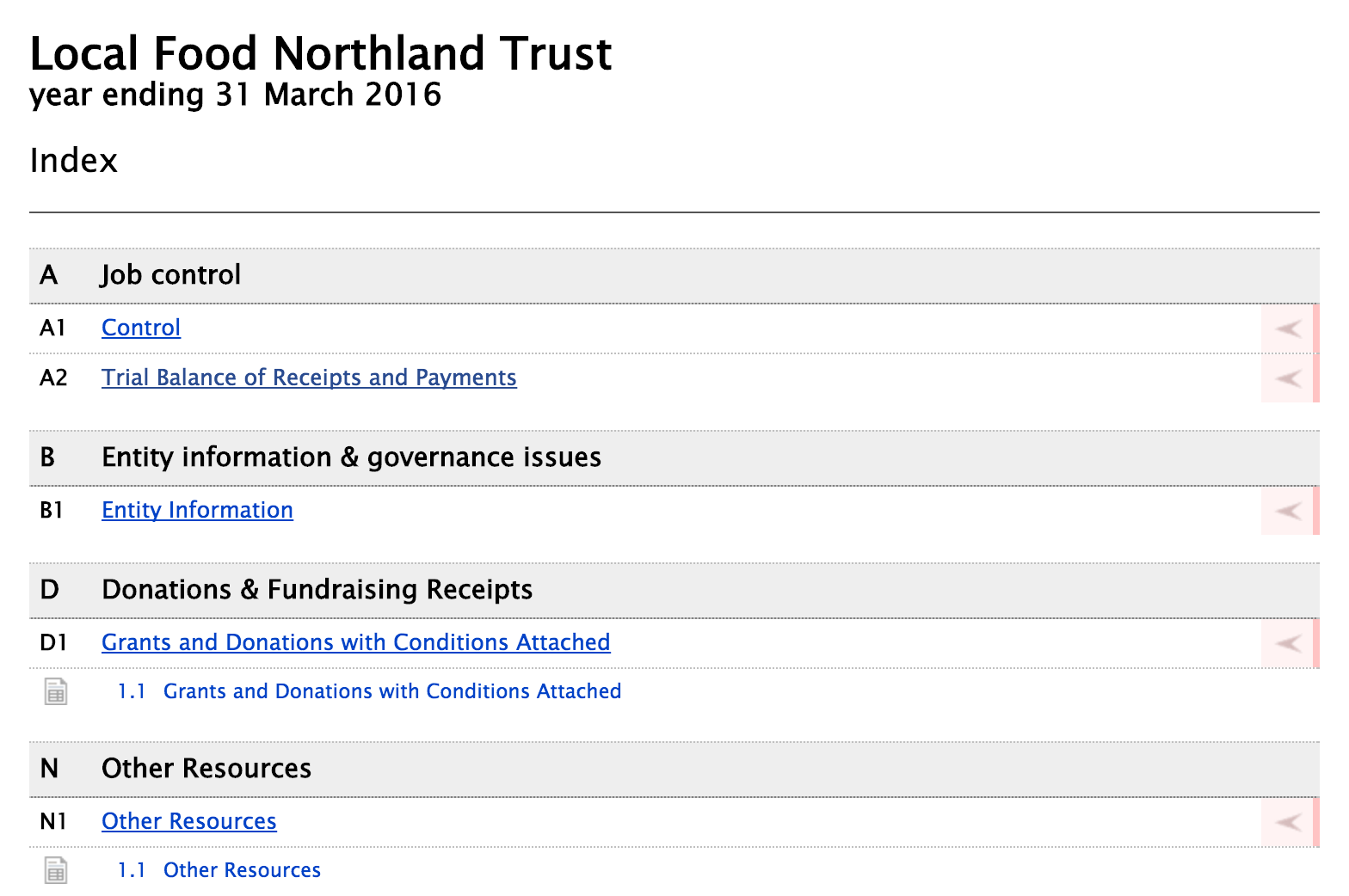 Instead of a normal Trial Balance the user enters in their Receipts and Payments summary for the year, with help to classify into the correct sections for the report
This TB data may be entered manually or imported from a spreadsheet. Items in the TB may be grouped using the subtotal tool to show these subtotals in the report rather than the full R & P TB detail
There are also pages that ask all the other questions required and these are entered into simple fields and tables
At the end a complete PDF version of Tier 4 compliant reports are produced with a minimum of fuss to be submitted for audit, review, and/or submission to Charities Services
Extract from notes to performance report below: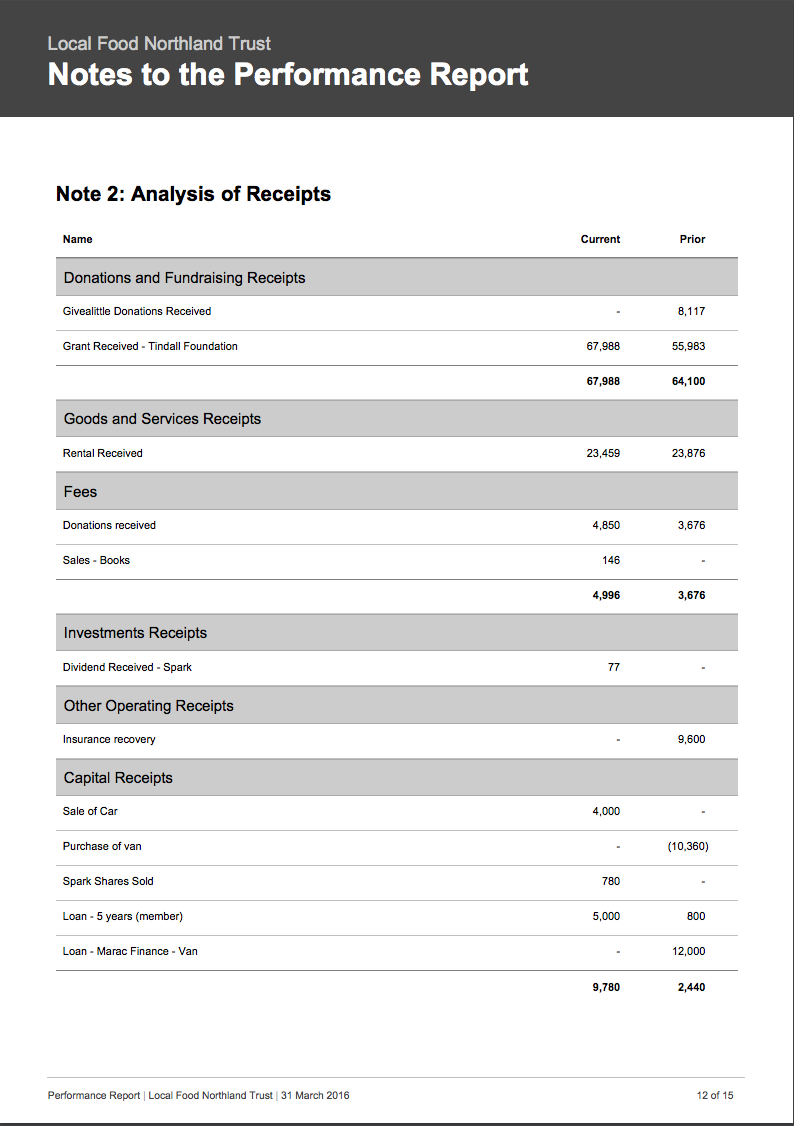 This tool is included in the Accountants Tools package, and in the Audit package.