Xero recently updated their trial balance reports (including prior year balances) making them much easier to import into Audit Assistant. In response we have now updated our importer to recognise the new headings and account type column.

There is now no need to edit the Xero TB prior to import. Just import the raw Excel TB.

Step 1 - From Xero TB use "Export", "Excel" to create a TB like this: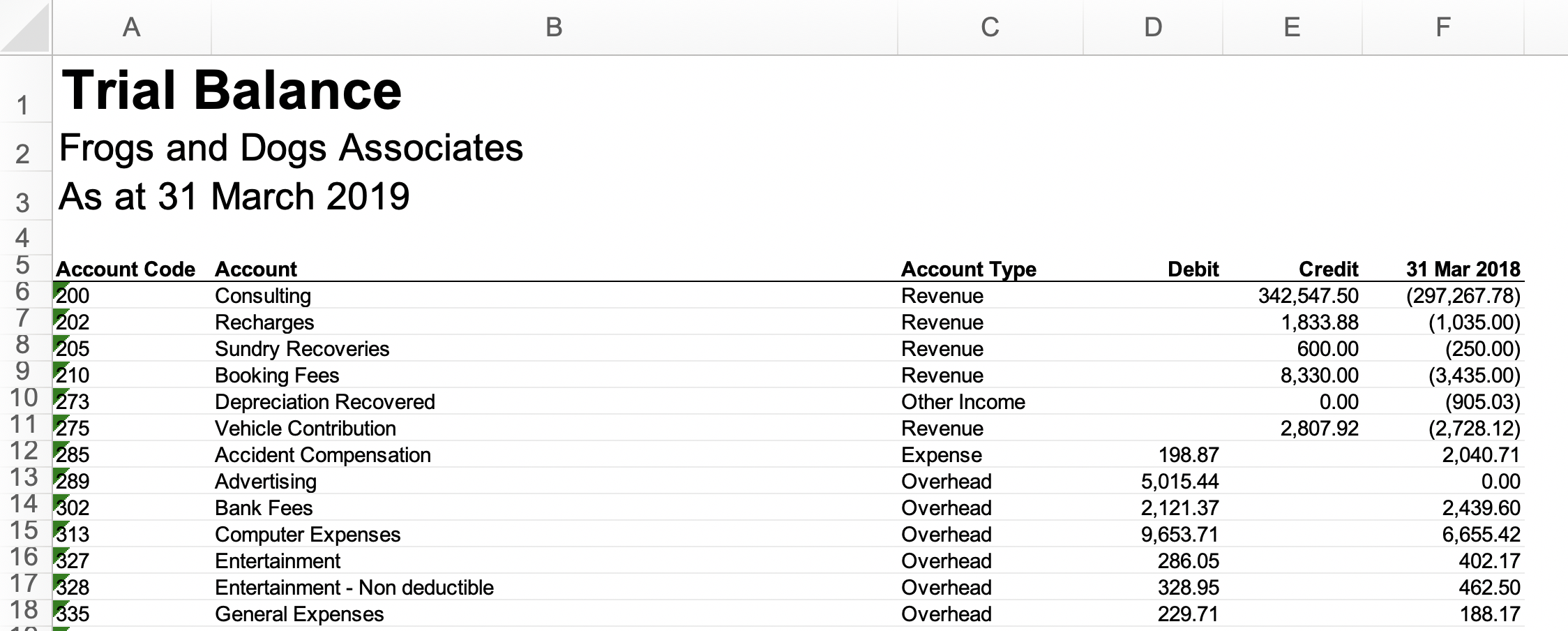 Step 2 - Go to the Audit Assistant Trial Balance page and select "Upload Trail Balance":

Step 3 - Select "Choose file" button:

Step 4 - Browse to where you have saved the Xero TB file, select the file and click "Open", then in AA click "Add":

Step 5 - Drag and drop any accounts that are out of place, (Xero puts Tax under current liabilities (so it defaults to T section), and Intangibles as Fixed Assets (so it defaults to N section). Use shift and click to select multiple codes to drop and drop into the correct section.)
From here...

....to here:

All done!
For subsequent years just import the new year TB and if there have been no changes to account codes or names everything should just match up with prior year and work seamlessly.