We are in the process of moving Audit Assistant functionality onto a new modern system. Security, authentication and account/user management functionality are moving over to our new system first.
The top header
In order to bring together a new uniform look between the old and new pages, we are introducing a new header that will remain at the top of all our new pages: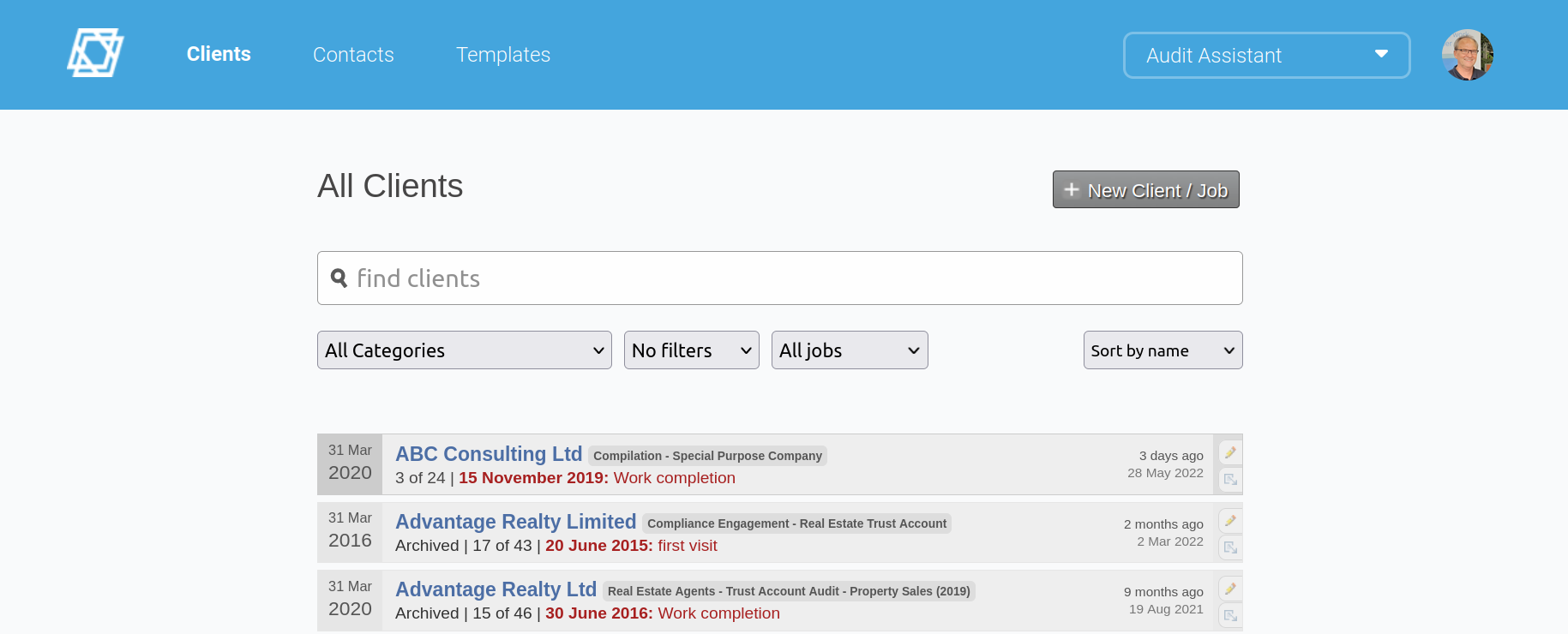 A few things you may notice in the screenshot above are:
The profile image in the top right

Click the button to access your profile.
On your profile, you'll also find recent activity and assigned items

The Account name is next - just to the left of your profile.

Click the dropdown to open up your account settings.
From here you can update your billing, security settings and users
If you use the same email address to log in to multiple accounts, you can easily switch between them too



Links to the Clients, Contacts and Template have moved to the header.

The sidebar on the client's list page has been removed.
With the sidebar gone, we've moved our filter to the top just below the search button.
Upcoming features
We will bring the Clients, Contacts and Templates pages that are accessible from the headers onto the new system soon after the initial release.
Notifications (not shown) will be added by the time of release.
We will eventually move all of Audit Assistant over to the new system with modern design ideas and many new features.