Creation
This feature is designed for noting errors found and adjustments required to disclosures or notes in the financial statements, or for any error or presentation issue that does not fit the conventional adjustment (journal entry feature).
At any point in the job, a "disclosure" note may be made using the "Add" drop-down to the right of all items on a workpaper.
The disclosure items made throughout the job are collected on a page later on where they may be posted to a report.
A cross-reference may be selected when creating a disclosure - this is only for linking extra context. It is not required and does not change any behaviour in the system.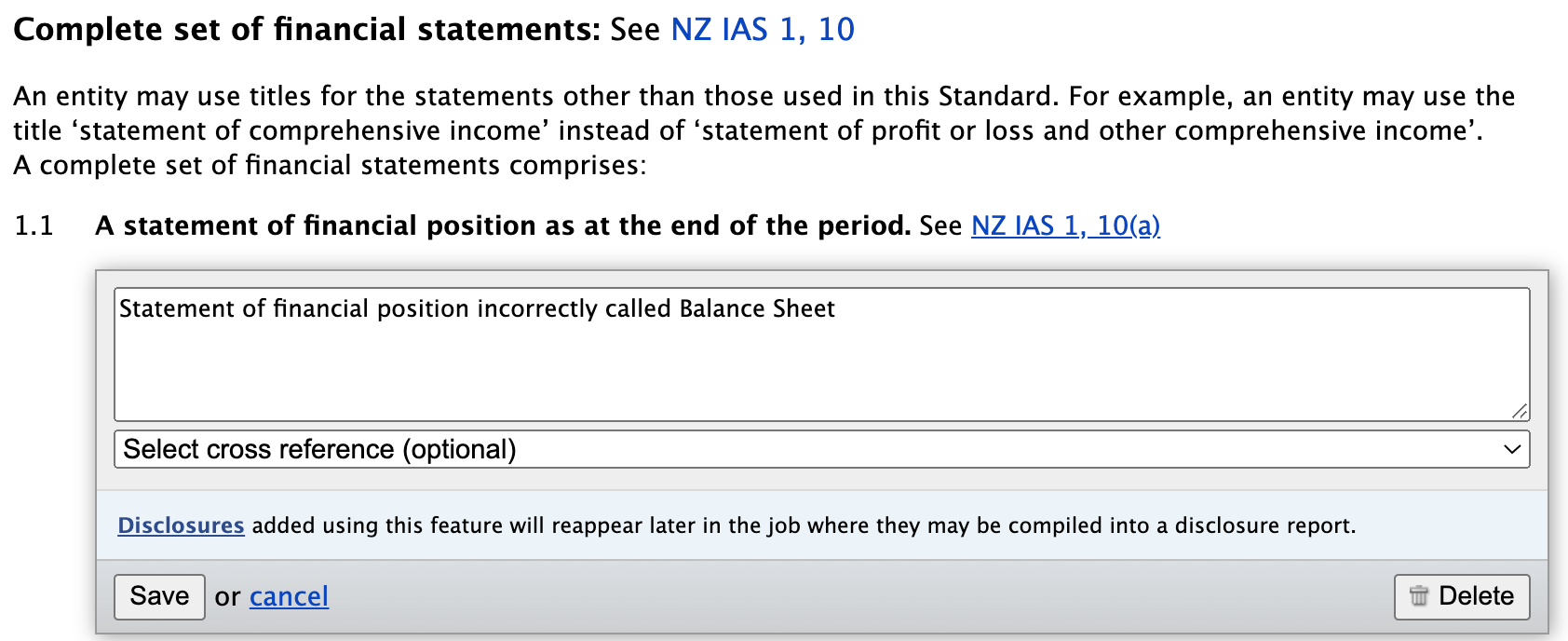 Posting to report
On the disclosures page, the disclosures created throughout the job will be listed near the top so that can be posted to a report (very similar to posting journal adjustments error reports).
Hyperlinks are provided to the page where the point was created.
Disclosure errors/adjustments may be edited at this point prior to posting.
There is an option to "Post" the disclosure to confirm its validity once adjusted or leave a comment to say why it does not need to be actioned.

Later on the page, a document may be created that shows various disclosure items, either for sending to the client to make the suggested changes or with the Representation Letter say along with other adjustments made. Both unposted and posted entries are included on the report, so it may be used to send a list of adjustments to the client, or as part of the Representation Letter for agreement as to adjustments made.